His moustache is without peer; it doesn't demand respect, but you can be damn sure it gets it. He is a gentleman, but not a gentle man. He is everything good about Movember. South Africa's Anton Taylor was last year's International Man of Movember. He has reaped the rewards this accolade provided, but the crown has weighed heavily on his brow for too long and it is now time to pass on the torch.
This year has pitted many a valiant contender against one another, but only one has emerged victorious. Our panel of judges, from the upper echelons of the moustache world, have decided that, out of the 1.1 million Mo's from 21 countries around the world, this year's International Man of Movember is…
Chris Thwaites
!
Please join us in a slow clap for our new International Man of Movember, climaxing with rapturous applause, tears of joy and fist bumps that span the globe.
Winning big at the Gala Parté Wellington, New Zealand, Chris has always Mo'd hard and has been a multiple class winner, but this is the first year taking the top title. He is an exceptionally dedicated Mo Bro whose father passed away from issues that included prostate cancer. He did multiple practice runs leading up Movember to decide his style, and has been a great supporter of all things Movember. He rocked out his Mo with pride and showed the world Mo is king and knowledge is power through his fundraising and awareness efforts.
Chris, your fellow citizens salute you and Movember welcomes you into the history books of IMOM. Check out Chris' Mo Space
here
Wise words from last year's IMOM:
"I would encourage him to savour his reign and to make as many people as possible know who he is - the more people you tell about your Movember victory, the more people will know about Movember, and, in turn, the great contribution it is making towards men's health. It's win-win! "

Anton Taylor, International Man of Movember 2011
NATIONAL WINNER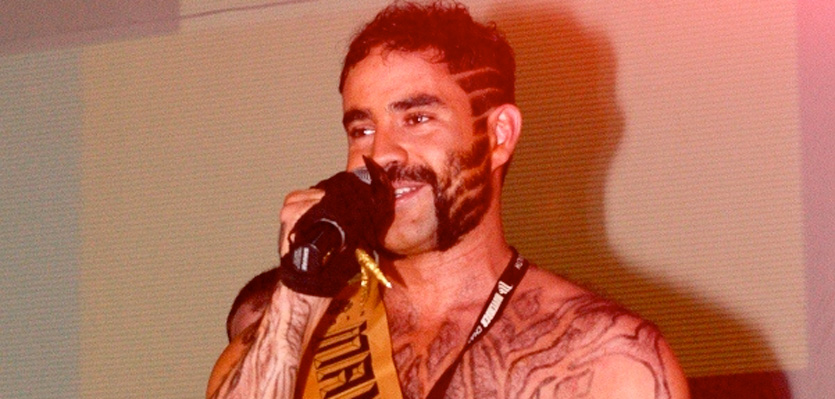 Anton Taylor – South African Man of Movember 2012
Into the wild
Anton Taylor lived up to his outrageous reputation with a Gaga'esque entrance to the Cape Town Gala Party.
After entering the venue in a cage carried by four muscular men, Anton revealed his intricate tiger-striped mo as he was called to the stage. Capetonian Mo Bros and Mo Sistas cheered wildly as Anton, dressed in tiger ears and tail to suit his mo, 'jumped' through hoops to win their votes and be chosen as South Africa's Man of Movember, beating Pretoria's Chris Loedewyke and Johannesburg's Andrew Savvides.
"I was very nervous, I think any time you try and defend your title it is very difficult," Anton was quoted as saying, "but the crowd spoke and I won again, and I feel really happy."
To check out all the finalists, visit our
Flickr page